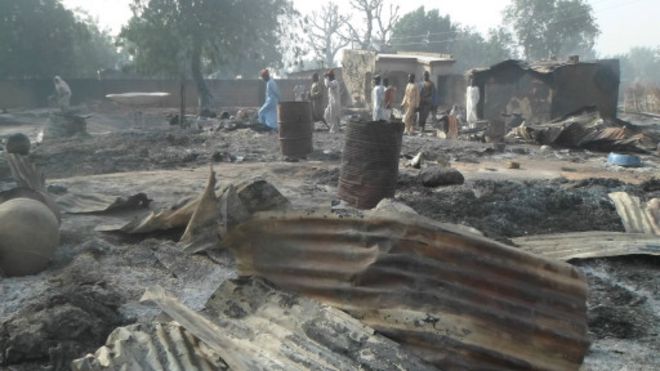 Maafisa wa magharibi mwa Nigeria wanasema watu zaidi ya hamsini wameuwawa katika shambulio lililotokea katika kambi ya watu waliokimbia makazi yao katika jimbo la Borno.Wanawake wawili walirusha bomu ,na watatu alikamatwa na polisi,hukuakikana kuhusika katika shambulio hilo kwa kudai kuwa wazazi wake wako kwenye kambi hiyo hivyo haiwezekani kwa yeye kufanya kitendo hicho
Zaidi ya watu milioni mbili wamelazimika kuyakimbia makaazi yao kutokana na mashambulio ya kushtukiza katika kipindi cha miaka sita iliyopita kulikosababisha na kundi la wanamgambo wa Boko Haram.
Hi all. This is deepak from Bthemez. We're providing content for Bold site and we've been in internet, social media and affiliate for too long time and its my profession. We are web designer & developer living India! What can I say, we are the best..