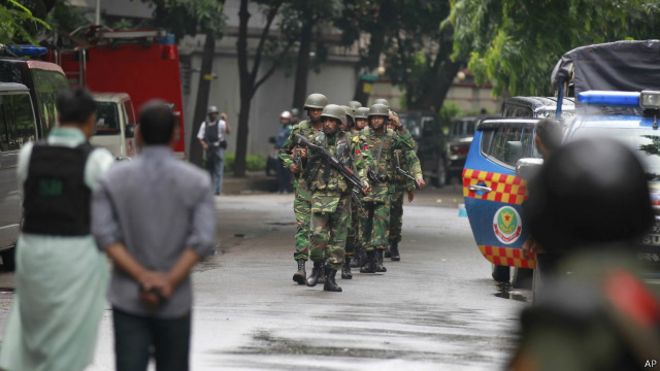 Watu 20 wote wakiwa raia wa kigeni wameuawa wakati wa shambulio linalodaiwa kutekelezwa na wapiganaji wa Islamic State katika mgahawa mmoja nchini Bangladesh,kulingana na maafisa.
Wapiganaji walivamia mgahawa wa Holey Artisan mjini Dhaka jioni siku ya Ijumaa kabla ya vikosi vya usalama kuingia yapata saa 12 baadaye.
Wapganaji sita waliuawa huku mmoja akikamatwa kulingana na msemaji wa serikali.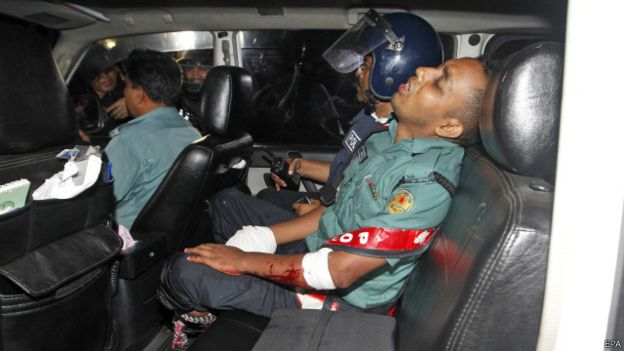 Kundi la Islamic State limekiri kutekeleza shambulio hilo.
Waathiriwa wengi walidaiwa kutoka Itali na Japan.
Brigedia wa jeshi nchini humo jenerali Asraf Chowdhury alisema kuwa waathiriwa walishambuliwa na silaha kali.BBC
Hi all. This is deepak from Bthemez. We're providing content for Bold site and we've been in internet, social media and affiliate for too long time and its my profession. We are web designer & developer living India! What can I say, we are the best..