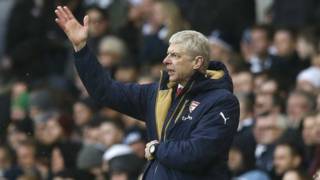 Meneja wa Arsenal Arsene Wenger amesema mjadala unaotokea kila mara kuhusu hatima yake katika klabu hiyo "umeanza kuwa upuuzi".
Mfaransa huyo alikuwa akizungumza baada ya Gunners kuondolewa kutoka michuano ya Kombe la FA kwa kuchapwa 2-1 na Watford robofainali.
Arsenal wameshinda mechi moja pekee kati ya saba walizocheza karibuni zaidi.
"Mechi inayofuata huwa mtihani tayari na kila mara unageuzwa kuwa mada ya mjadala. Umeanza kuwa upuuzi," alisema Wenger.
Arsenal watakutana na Barcelona Ligi ya Klabu Bingwa Ulaya Jumatano na wanakabiliwa na mtihani mkubwa ikizingatiwa kwamba walichapwa 2-0 nyumbani.
"Kinachofanyika kwa sasa kinasikitisha sana, kwa wachezaji lakini toeni uamuzi kutuhusu mwisho wa msimu.
"Tumefikia mwisho wa mbio, ndefu sana katika Kombe la FA, kwa hivyo inasikitisha sana, na tunataka kuangazia mechi inayofuata."
Aliongeza: "Tumeshindwa, ndio. Tunahuzunika lakini lazima tuangazie mechi inayofuata.
"Arsenal imeshindwa mechi nyingi kabla na tutashindwa siku zijazo. Lazima tusalie pamoja na kukabiliana na hali na kujiandaa kwa mechi ijayo kwa Imani.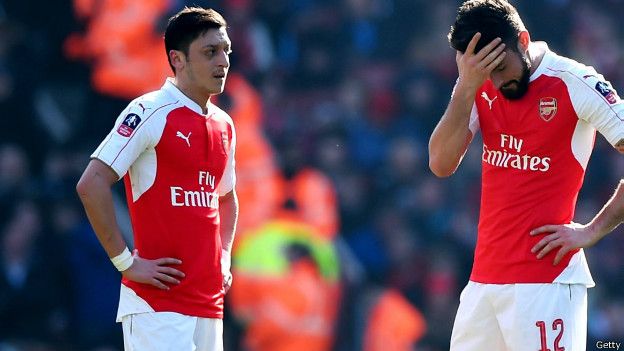 "Mashabiki wanaunga mkono klabu na tunataka kupambana hadi mwisho wa msimu kila mechi."
Hi all. This is deepak from Bthemez. We're providing content for Bold site and we've been in internet, social media and affiliate for too long time and its my profession. We are web designer & developer living India! What can I say, we are the best..