Man City wapewa PSG robofainali Uefa.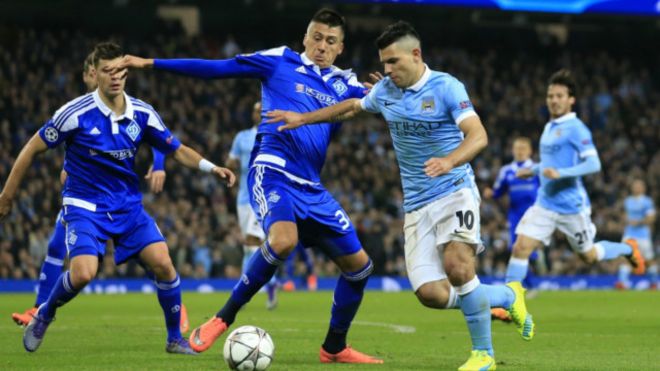 Klabu ya Manchester City imepewa miamba wa Ufaransa Paris Saint Germain kwenye robofanali ya Ligi ya Klabu Bingwa Ulaya baada ya droo kufanywa mjini Nyon, Uswizi.
PSG ndio waliowatoa Chelsea kwenye hatua ya 16 bora.
Mabingwa watetezi Barcelona wamepewa klabu nyingine ya Uhispania, Atlético Madrid mechi hiyo ikiwa kama marudio ya robofainali msimu wa 2013/14. Atlético walishinda 1-0 na mechi ya ugenini ikaisha sare ya 1-1.
Itakuwa mwaka wa tatu mfululizo kwa vijana hao wa Diego Simeone kukutana na wapinzani kutoka Uhispania robofainali.
Walishindwa 1-0 na Real Madrid msimu uliopita.
Bayern, wamepewa klabu ya Benfica kutoka Ureno.
Klabu hiyo ya Ujerumani imeshinda mechi nne kati ya sita zilizochezwa kati ya klabu hizo mbili, mechi hizo nyingine mbili zikiisha kwa sare.
Klabu hizo mbili hazijawahi kukutana tangu 1995.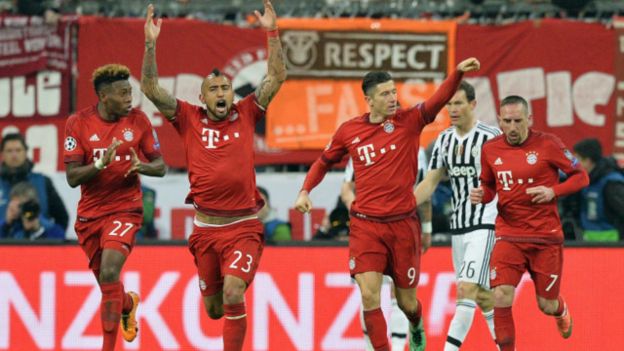 Wolfsburg na Real Madrid, ambao hawajawahi kukutana Ulaya awali wamepangwa pamoja wenye mechi hiyo nyingine ya robofainali.
Julian Draxler alikuwa kwenye timu ya Schalke iliyolazwa na Madrid hatua ya 16 bora misimu ya 2013/14 na 2014/15.
Mechi hizo za robofainali zitachezwa 5/6 na 12/13 Aprili.
Droo kamili:
Wolfsburg (Ujerumani) v Real Madrid (Uhispania)
Bayern Munich (Ujerumani) v Benfica (Ureno)
Barcelona(Uhispania) v Atlético(Uhispania)
Paris Saint Germain (Ufaransa) v Manchester City (Uingereza)
Hi all. This is deepak from Bthemez. We're providing content for Bold site and we've been in internet, social media and affiliate for too long time and its my profession. We are web designer & developer living India! What can I say, we are the best..