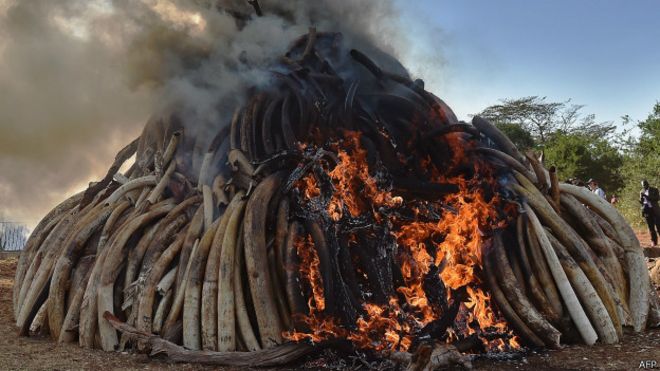 Malawi imeteketeza tani 2.6 ya pembe za ndovu ambazo zilinaswa na maafisa wa usalama zikitokea nchi jirani ya Tanzania.
Meno hiyo 781 ya tembo ambayo inakisiwa kugharimu takriban dola milioni tatu ilipatikana baada ya operesheni dhidi ya ulanguzi na uwidaji haramu.
Mkurugenzi wa idara inayosimamia mbuga za wanyama pori Bright Kumchedwa, amesema kuwa hiyo ni ishara ya kwanza na dhabiti kutoka kwa Malawi kuwa haitaruhusu tena ardhi yake kutumika kulangua bidhaa za uwindaji haramu.
Hafla ya hiyo ya kihistoria ilifanyika katika eneo la Mzuzu kaskazini mwa nchi hiyo.
Kenya inatarajiwa kutekeleza hatua kama hiyo mwishoni mwa mwezi huu.
Kenya imekamata takriban tani 120 ya meno ya ndovu.
Hi all. This is deepak from Bthemez. We're providing content for Bold site and we've been in internet, social media and affiliate for too long time and its my profession. We are web designer & developer living India! What can I say, we are the best..