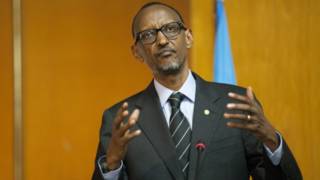 Rais wa Rwanda Paul Kagame amelaumu Jumuiya ya Afrika Mashariki kwa kutumia pesa 'kiholela' kutokana na mawaziri kufanya ziara za mara kwa mara kuhudhuria mikutano.
Amesema mawaziri wa nchi yake wanatumia chombo hicho kama njia ya kujinufaisha kwa kufanya ziara na kuhudhuria mikutano ya jumuiya hiyo isiyo muhimu.
Ameahidi kuiga mfano wa Rais wa Tanzania John Pombe Magufuli kutokomeza ufisadi huo wa kusitisha ziara za mawaziri alizotaja kuwa za kufuja mali ya taifa.
Akiongea katika mkutano wa faragha wa viongozi wa taasisi zote za serikali nchini Rwanda, Rais Kagame amesema suala la ufisadi nchini humo linachukua mwelekeo mpya na kasi ya ajabu na kwamba hawezi kuendelea kuvumilia.
Rais Kagame aidha amesema Jumuiya ya Afrika Mashariki imeanza kuwa ghali na mzigo kwa taifa lake akisema mawaziri katika mataifa wanachama wanatumia jumuiya hiyo kama chombo cha kuchota pesa kwa kubuni mikutano ya kila siku baadhi akiitaja kuwa haina umuhimu wowote.
"Ni kama mawaziri wa nchi hizi walikubaliana kushinikiza serikali zao kuwa lazima wahudhurie kila aina ya vikao vya jumuia hii kwa kisingizio kuwa waziri anayeshindwa kuhudhuria nchi yake inachukuliwa hatua ama inaonekana kupinga juhudi na mikakati ya jumuiya," amesema Rais Kagame.
Moja ya njia alizosema anaweza kutumia ni kumpa waziri wake wa masuala ya EAC Valentine Rugwabiza jukumu la kushughulikia masuala yote yanayohusu jumuiya hiyo.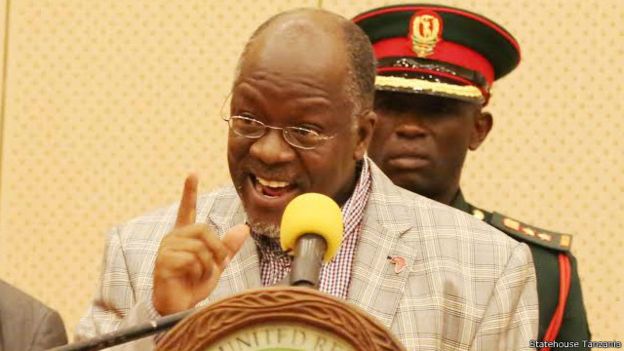 Amepongeza juhudi za Rais wa Tanzania John Magufuli za kukomesha ufisadi uliokuwa umekithiri katika taasisi za serikali, akisema lazima na yeye afuate nyayo za Rais Magufuli katika suala zima la kukomesha ufisadi na ufujaji wa mali ya serikali.
Rwanda
Hi all. This is deepak from Bthemez. We're providing content for Bold site and we've been in internet, social media and affiliate for too long time and its my profession. We are web designer & developer living India! What can I say, we are the best..