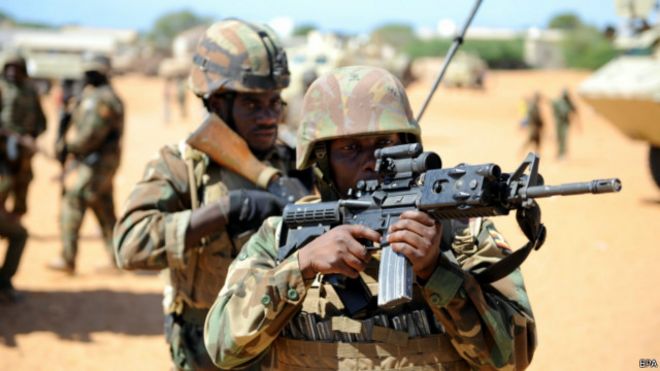 Vikosi vya serikali ya Somalia vikishirikiana na wanajeshi wa AU wameukomboa mji wa Merca kutoka kwa wapiganaji wa Alshabab ambao waliuteka mji huo siku ya ijumaa,kulingana na wakaazi.
Umoja wa Afrika siku ya ijumaa ulikataa kwamba mji huo ulikuwa umetekwa na alshabab,ukisema wanajeshi wake waliondoka kwa mkakati.
Al-Shabab ililazimishwa kuondoka katika mji wa Mogadishu mwaka 2011 lakini linaendelea kudhibiti maeneo makubwa ya kusini mwa Somalia.
Mwanajeshi mmoja wa Somalia ameliambia shirika la habari la AFP kwamba vikosi vya Somalia vikishirikiana na vile vya Umoja wa Afrika vilichukua udhibiti wa mji wa Merca na kwamba hali imerejea tulivu.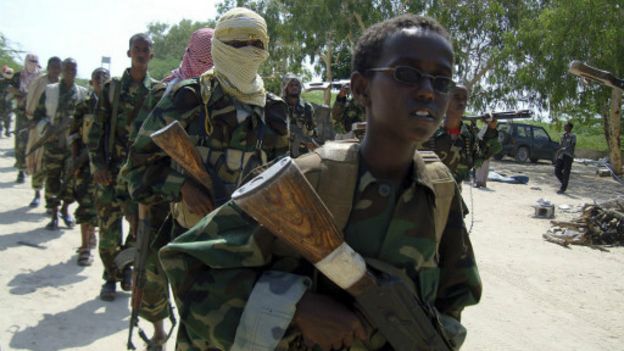 Kulikuwa na ufyatulianaji wa risasi ,lakini wapiganaji hao wametoroka.
Amesema kuwa wapiganaji kadhaa wa Alshabaab na mwanajeshi mmoja wa Somalia waliuawa katika vita hivyo.
Mkaazi mmoja pia ameiambia AFP kwamba raia wanne wamefariki katika eneo hilo.
Mapigano hayo yanajiri wiki tatu baada ya alshabab kuishambulia kambi moja ya wanajeshi wa Kenya mjini el Ade na kutangaza kuwa wamewaua zaidi ya wanajeshi 100.
Hi all. This is deepak from Bthemez. We're providing content for Bold site and we've been in internet, social media and affiliate for too long time and its my profession. We are web designer & developer living India! What can I say, we are the best..