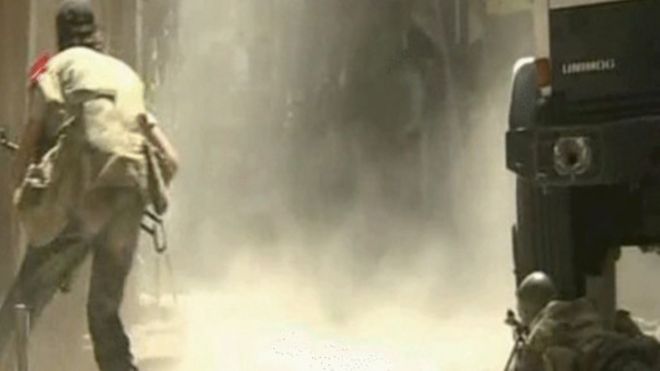 wakala wa utoaji misaada wametoa onyo kuhusiana na majanga ya kibinadamu nchini Syria ambayo yanasababishwa na mapigano yanayoendelea magharibi mwa mji wa Aleppo unasababisha majanga.
baraza la kimataifa la shirika la msalaba mwekundlinasema usambazaji wa maji katika mji huo umesimamishwa sasa ni wiki mbili zimepita huku kituo cha pampu kikiwa kimeharibiwa. wasambazaji wengine wa misaada wamesitisha huduma huku kukiwa na tatizo la mafuta na umeme.
Madaktari wa kujitolea wasio na mipaka wanasema hospitali zipatazo tatu zimeteketezwa na mashambulizi ya anga.
ICRC imesema misaada zaidi ya chakula,maji na madawa yanahitajika katika siku za usoni.
Hi all. This is deepak from Bthemez. We're providing content for Bold site and we've been in internet, social media and affiliate for too long time and its my profession. We are web designer & developer living India! What can I say, we are the best..