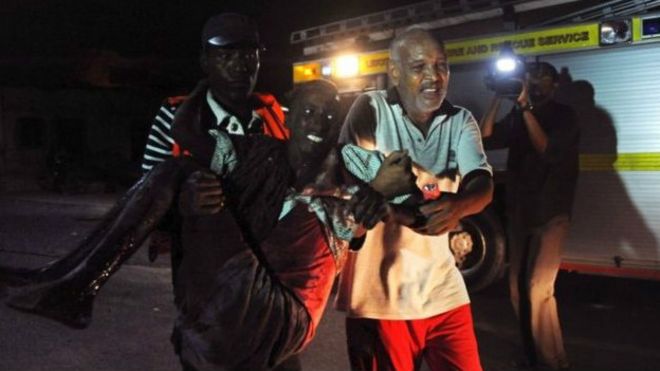 Al Shabab yawaua 24 wakitizama Man U-Arsenal
Watu 24 wameuawa mjini Baidoa Kusini mwa Somalia wakitizama mechi baina ya Manchester United na Arsenal baada ya shambulizi lililotekelezwa na Al Shabab.
Taarifa za awali zinaeleza kuwa milipuko miwili mikubwa ilitokea, katika mkahawa huo uliokuwa umejaa mashabiki wa mechi kati ya Manchester United na Arsenal.
Miongoni mwa wale waliouawa ni pamoja na afisa wa serikali ya jiji hilo.
Mji wa Baidoa ulitekwa na wapiganaji waislamu wa Al-Shabaab mwaka wa 2008, lakini walitimuliwa mwaka 2012.
Mji huo ulioko takriban kilomita 200 kutoka mji mkuu Mogadishu ni mji wa hivi punde zaidi kushambuliwa na wanamgambo hao wa kiislamu.
Shambulizi la kwanza lilitokea katika mgahawa maarufu unaopendwa na wageni na viongozi wa kisiasa ambao ulishambuliwa kwa gari lililokuwa limetegwa bomu.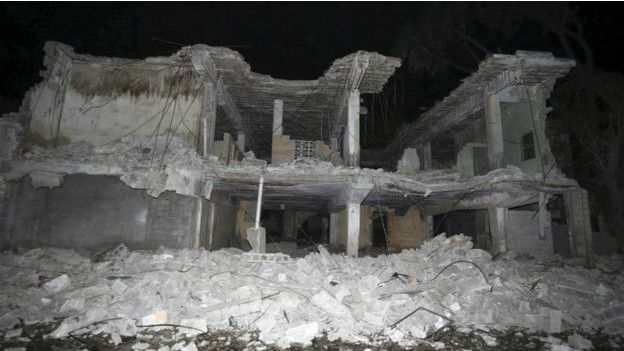 Walionusurika waliokolewa na wanajeshi wa muungano wa Afrika AMISOM.
Shambulizi hili limetokea muda mchache tu baada ya kukamilika kwa warsha ya viongozi wa mataifa yanayochangia wanajeshi wake katika jeshi la muungano wa Afrika AMISOM.
Siku ya ijumaa watu wengine zaidi ya 20 waliuawa katika mgahawa mwengine kufuatia shambulizi la Al Shabaab.BBC
Hi all. This is deepak from Bthemez. We're providing content for Bold site and we've been in internet, social media and affiliate for too long time and its my profession. We are web designer & developer living India! What can I say, we are the best..