Waigizaji na waelekezi wa filamu watakaopigania tuzo kuu za sanaa duniani za Oscar wametangazwa na kwa mwaka wa pili hakuna watu weusi walioteuliwa.
Filamu ya The Revenant inaongoza kwa kuteuliwa kupigania tuzo nyingi kwenye tuzo hizo za 2016, ikiwa kwenye vitengo 12, huku Mad Max: Fury Road ikipigania vitengo 10.
Eddie Redmayne, anayetumai kurudia ufanisi wa mwaka 2015, ameteuliwa kushindania tuzo ya mwigizaji bora dhidi ya Leonardo DiCaprio.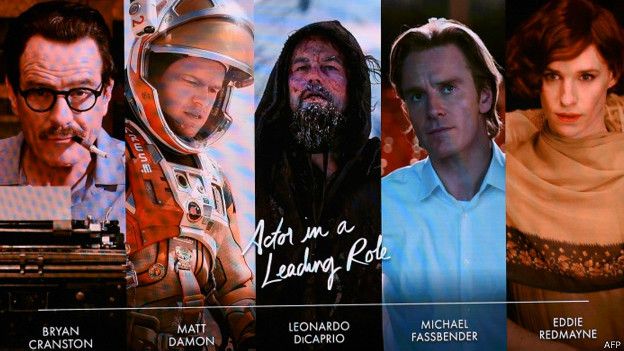 Charlotte Rampling anapigania tuzo ya mwigizaji bora wa kike, naye Kate Winslet anashindania tuzo ya mwigizaji bora msaidizi wa kike.
Mwigizaji Idris Elba, aliyeteuliwa kupigania tuzo ya Bafta wiki iliyopita kutokana na uigizaji wake katika Beasts of No Nation hakuwa na nafasi.
Will Smith aliyemwigiza Dkt Bennet Omalu katika Concussion na Jason Mitchell aliyemwigiza Eazy E katika Straight Outta Compton pia hawamo.
Badala yake, filamu ya Straight Outta Compton, imependekezwa kwa ubunifu hii ikiwa na maana kwamba waliotunga hadithi hiyo, ambao ni Wazungu, ndio watakaopigania tuzo pekee.
Mwaka jana, kitambulisha mada #Oscarssowhite kilivuma mtandaoni baadaya waigizaji weusi kutoteuliwa kupigania tuzo hizo, na mwaka huu tena kinavuma mtandaoni.
Mtangazaji Chris Rock, ambaye ni mtu mweusi, ndiye pekee atakayewakilisha ulimwengu wa watu weusi katika tuzo za mwaka huu ambazo washindi watatangazwa tarehe 28 Februari.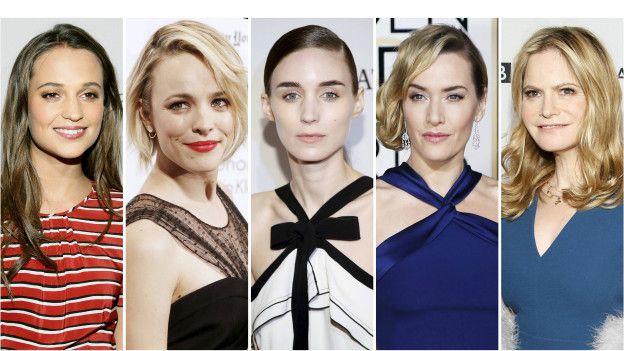 Asilimia 94 ya wanaoruhusiwa kupiga kura kuteua watu wa kushindania tuzo za Oscar ni wazungu na asilimia 77 kati yao ni wanaume.
Watu weusi ni asilimia 2 pekee kati ya jumla ya watu wanaopiga kura, kwa mujibu wa tovuti ya habari za burudani ya Rollingout.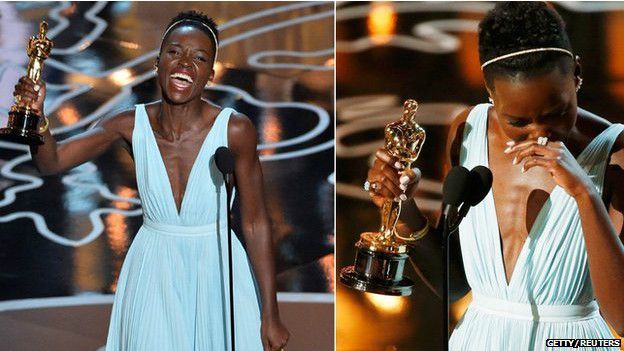 Mwaka 2014, Mkenya Lupita Nyong'o alijishindia tuzo ya Oscar kwa uigizaji wake katika filamu ya 12 Years a Slave. Ndiye Mkenya wa kwanza kushinda tuzo hizo.