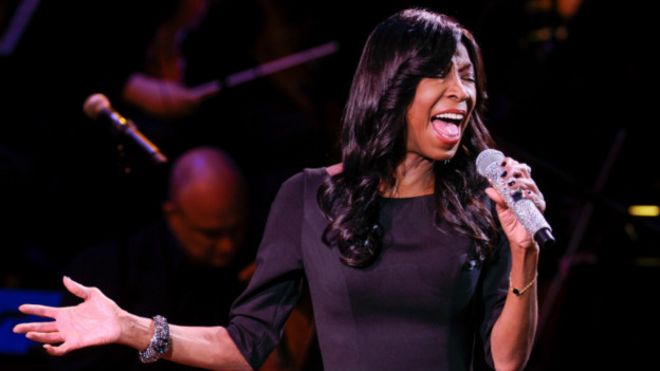 Albamu yake ya Unforgettable ilishinda tuzo sita za Grammy
Natalie Cole, mwanamuziki nyota kutoka Marekani aliyeimba nyimbo maarufu kama vile Unforgettable , amefariki akiwa na umri wa miaka 65.
Aiimba wimbo huo akishirikiana na babake Nat "King" Cole.
Mwanamuziki huyo aliyeshinda tuzo za Grammy alifariki akitibiwa katika hospitali moja mjini Los Angeles, Alhamisi usiku.
Alikuwa amefutilia mbali tamasha kadha, ikiwemo ya mkesha wa Mwaka Mpya.
Cole alipata umaarufu kama mwimbaji wa R&B kwa nyimbo kama vile This Will Be na Inseparable.
Mtetezi wa haki za kiraia wa Marekani Kasisi Jesse Jackson alikuwa miongoni mwa watu wa kwanza kutuma salamu za rambirambi.
Mwanamuziki huyo aliwahi kutatizwa na matumizi ya dawa za kulevya na ugonjwa wa hepatitis awali, na alibadilishwa figo mwaka 2009.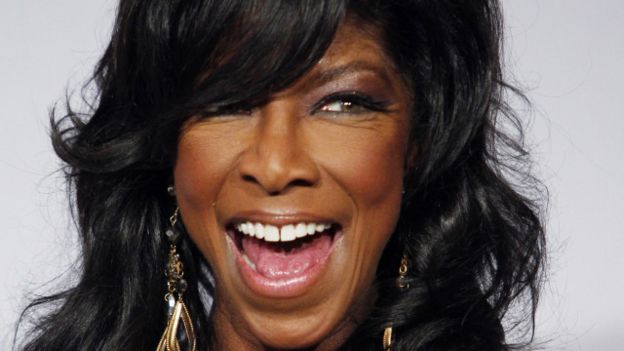 Cole aliwahi kutatizwa na uraibu wa dawa za kulevya
Ufanisi wake kimuziki ulitokana na albamu ya Unforgettable... With Love aliyoichomoa 1991 ambayo aliitumia kutoa heshima kwa babae marehemu, akifanya upya nyimbo maarufu za babake kama vile That Sunday That Summer, Too Young na Mona Lisa.
Albamu hiyo ilishinda tuzo sita za Grammy, zikiwemo tuzo za albamu bora ya mwaka, na wimbo bora wa mwaka.